60 days left to a million
Hello!
I played almost 50 spins to get a ticket to the tournament, for which they give points later.
There was one interesting distribution, I want to share with you.
Opponent has 1 out to win and is immediately given it on the turn.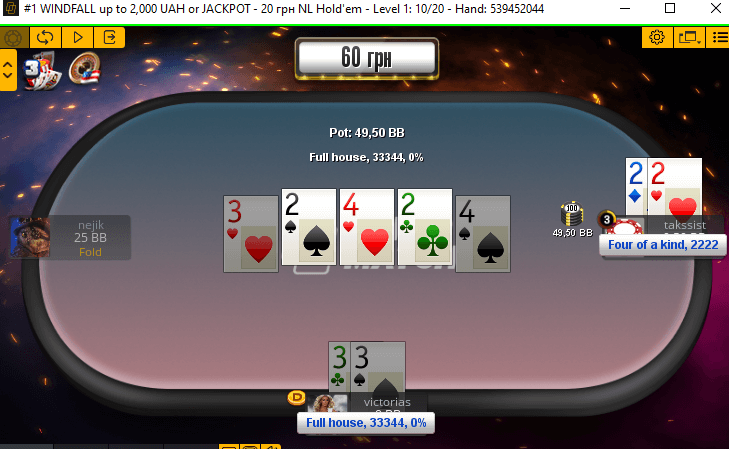 Then I played a few more spins, but I didn't win one.
Preflop all-in. That was the end of my game.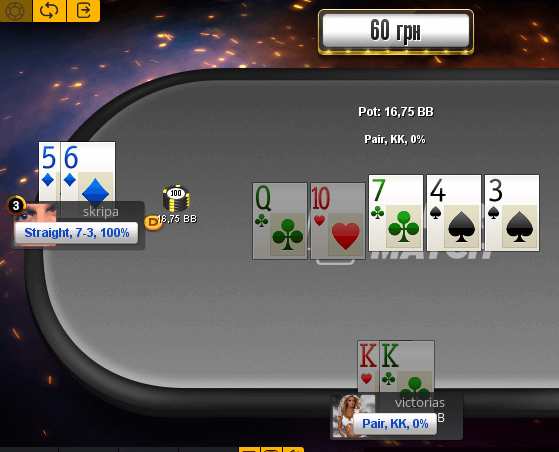 The only plus, I was able to complete the task.

It's hard to play the tournament, the starting stack is 10 BB, and in order to take the TOP 1, you need to win 10-11 rounds, I lasted 4 rounds.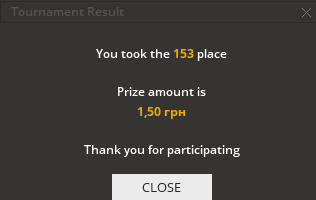 Yesterday I scored my first 3 points. It was hard to earn them.

Today I will earn poins at cash tables.

I wish you all good luck and good mood!

Overall rating of this post: