BestPoker gives $500,000 to Rush & Cash players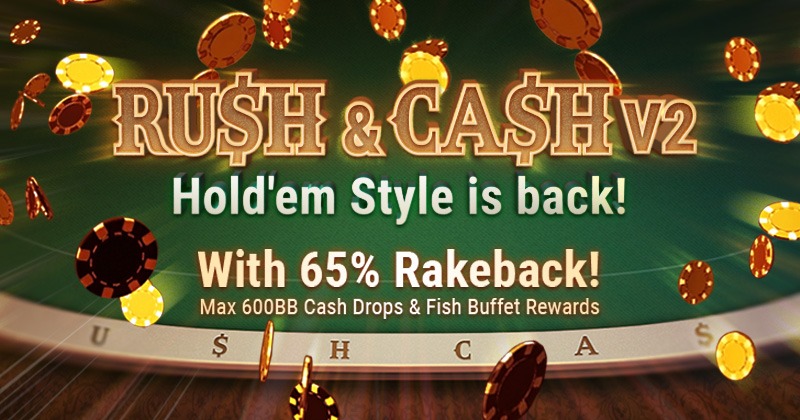 Starting from October, BestPoker will monthly distribute to its players $500,000 in the form of prizes: $100,000 in weekly races and $20,000 for weekly missions.
BestPoker Weekly Race for $100,000
Any BestPoker player can take part in the race without having to activate it manually (no need to opt in). It runs every week from Sunday to Saturday (UTC +0) and it has many prizes for different blind limits.
In total, there are 4 separate leaderboards, one for each limit.
So, $100,051 is drawn between the players every week, of which:
$59,150 at the limits of $1 / $2;
$29,125 at the limits of $0.25 / $0.50;
$9,290 at the limits of $0.05 / $0.10;
$2,486 at the limits of $0.01 / $0.02.
In order to participate in the race you just need to register at BestPoker and play at the poker room Rush & Cash tables for real money.
For every $0.01 rake you will earn 1 point.
Rush & Cash – $20,000 Weekly Missions
Complete 5 missions Rush & Cash or more and you will have a chance to get a part of the weekly prize pool of 20 thousand dollars.
How does it work?
Open your mission: My Bonus on your computer or My Page on mobile devices. A new mission will appear every day at 00:00 (UTC +0).
Complete as many missions as you can, from Sunday to Saturday. If you completed 5 missions or more, you can go to the third point.
Fight for your prize in the 'Mission Complete $20K Freeroll'
'Mission Complete $20K Freeroll' – No Limit Hold'em tournament with a prize pool of $20,000, which takes place on Sundays at 14:00 (UTC +0)
The number of starting chips in the freeroll depends on the number of missions you completed:
5 missions: 2,000
6 missions: 4,000
7 missions: 10,000
Important terms of the promotion:
Playing other games besides Rush & Cash will not have any significance for this promotion.
Weekly prizes will be awarded and the leaderboard will be updated on Sundays at 00:00 (UTC +0).
Missions will be updated daily at 00:00 (UTC +0).
The weekly mission counter is updated on Sundays at 00:00 (UTC +0).
Cardmates journalist, news editor and translator since 2015. Specialization: poker news, review of events, strategies, SEO. Editor-in-chief of the English version of Cardmates.