3 hands of the day
Good day Cardmates,
Today was a day, when I couldn't find any NL100 game at HighStakes poker room, so I played few sattelites at Pokerstars, unlucky, but I enjoyed it, because it was a hyper turbo structure and there was a lot of action, what I really enjoy in poker. In between the tournaments, I also played NL5 6max tables and besides the two hands below everything else was boring or disgusting such as hit and run players, or neaty regs waiting for their top pairs.
I'm defending BB, flop a trips, call a small bet, betting turn, getting a call, betting the river small and was very surprised to see a call with this: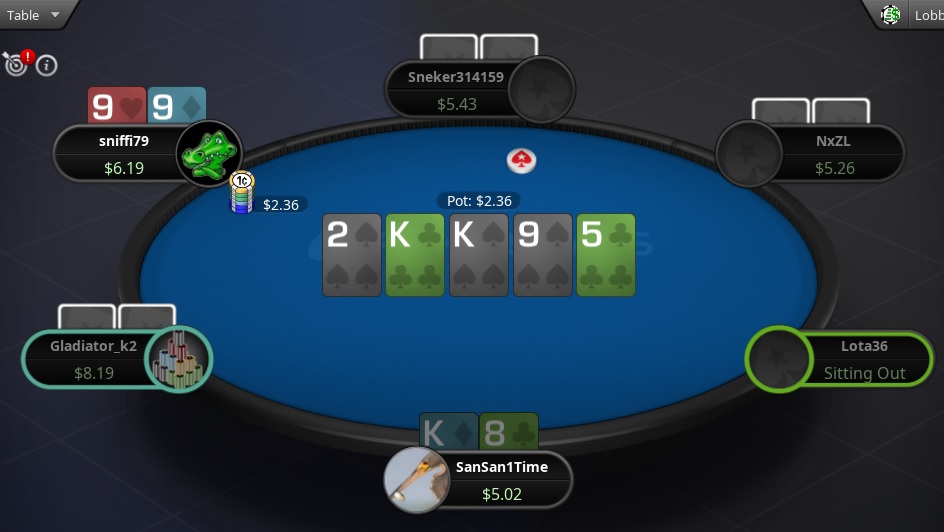 This guy is marked "Loose-Agressive", we make a 5bet pot and flop all-in. Speechless.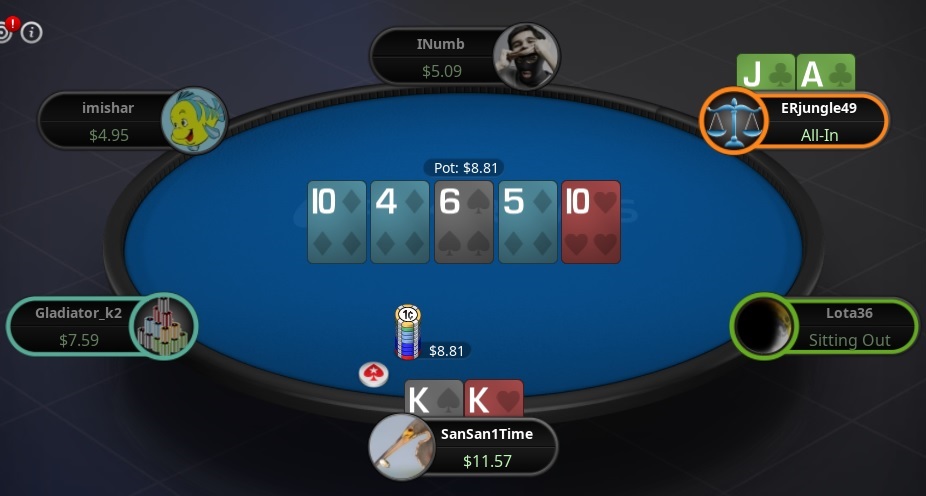 Also managed to flop quads at Highstakes room at NL10: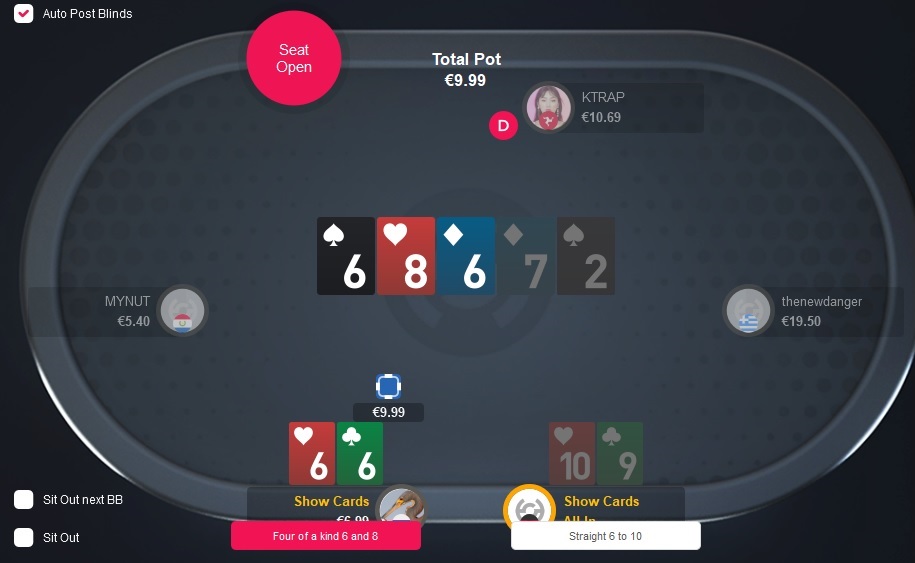 Best of luck,
SanSan.
Overall rating of this post: